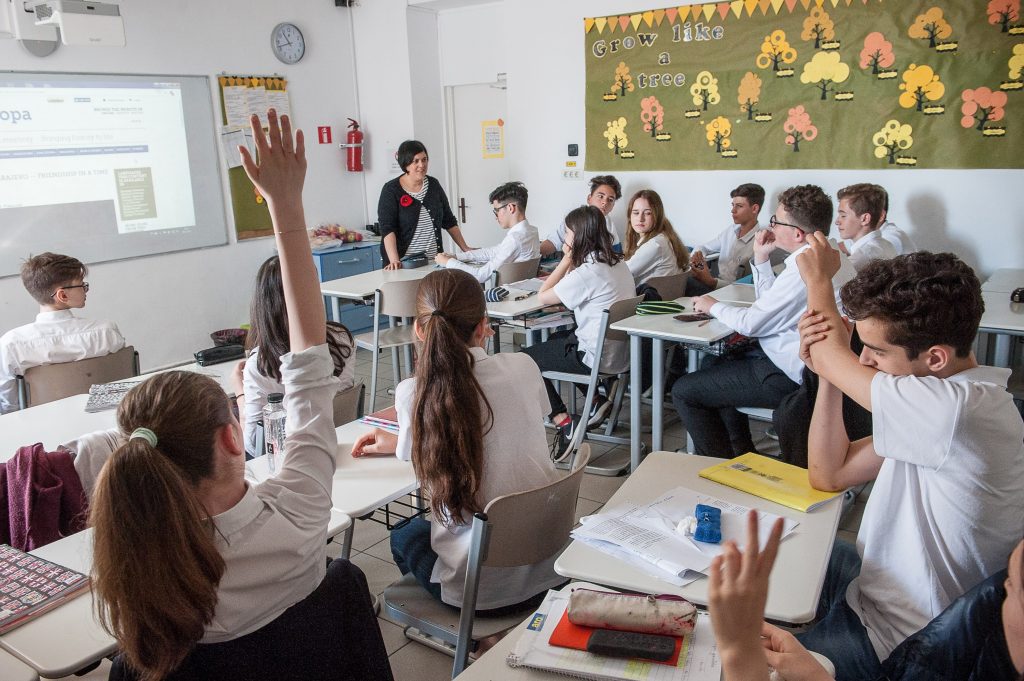 Connecting european jewish youth with their heritage - and with each other
Before Communism fell in 1989, there was one Jewish school in all of Central Europe – in Budapest – and it had 12 students. Today, more than 30 Jewish schools in 20 countries see over 5,000 students every day, and whatever the future holds for European Jewish life, it is sitting in those classrooms today.
That is why we created the Centropa Jewish Network, a platform for teachers to share best practices and brainstorm with each other so students can create new technology projects and share them with each other—and with their counterparts in Israeli and American Jewish schools, too.
Our teacher training seminars – both phisically and online – educational materials, resource packs, and student competitions are all about one thing: connecting European Jewish youth with their heritage – and with each other. We work for a Jewish Europe that is better connected, educated about the past – and ready to shape the future.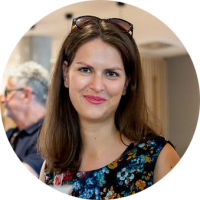 Borbála Pál studied sociology at ELTE (Hungary) and later received her master's degree in Nationalism Studies at Central European University. Her main research interests are Jewish identification and prejudices. She also volunteers for Haver Foundation, an organization that aims to combat antisemitism among Hungarian secondary school students. She has been joined Centropa in 2016 as the coordinator of the Centropa Jewish Network (CJN); currently, she is the director of Centropa Budapest, and oversees our Hungarian and Jewish school programs.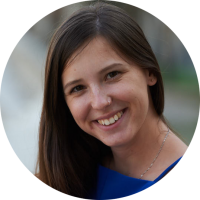 Growing up, Tina spent her summers in Szarvas Camp, Eastern Europe's only international Jewish camp. After becoming a group leader in the camp, she decided to study Events Management at MMU (UK) focusing on cultural festivals and celebration events. Part of her degree, Tina organised charity events and as a member of the Jewish Society she organised balls and educational events. After graduation, Tina spent a year in Tallinn, Estonia as a JDC Entwine Yesod fellow. At Centropa, she is responsible for coordinating the Centropa Jewish Network programs, Israeli programs and social media communications.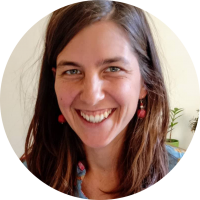 Hungarian program coordinator
Sára studied Minority and Ethnic Studies at ELTE University in Budapest. She has been working in NGOs and education projects about social issues for many years. She really enjoys facilitating trainings with non-formal education methods and supporting young people in creating their own initiatives. She was part of different Jewish youth and educational organizations in Hungary and also the Roma Genocide Remembrance Initiative. At Centropa she is the coordinator of the programs in Hungary.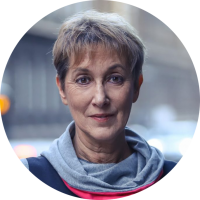 Cafe Centropa coordinator
Erzsi Sandor started working as a journalist in 1994 and her first article was about the MNG-Holocaust exhibition. She worked 20 years at the Hungarian Radio (Magyar Rádió) where she produced many shows about Jewish topics, including Centropa stories. In 2013 she got fired even though she thought she will retire from this position, but it was not so. Afterwards Erzsi started working in PR whilst she also wrote books, one of her books from this time is "Anyavalya". This story is about how her mom, aunt and herself tried to survive after the war. 1,5 years ago Erzsi joined the Partnership 2gether organization where she volunteers to run events for her peers who are second generation Holocaust survivors. At Centropa she will be coordinating the Café Centropa Budapest programs and plans program for our interviewees.